How do I recycle my plastic…
Search below to find out if you can recycle your household plastic items.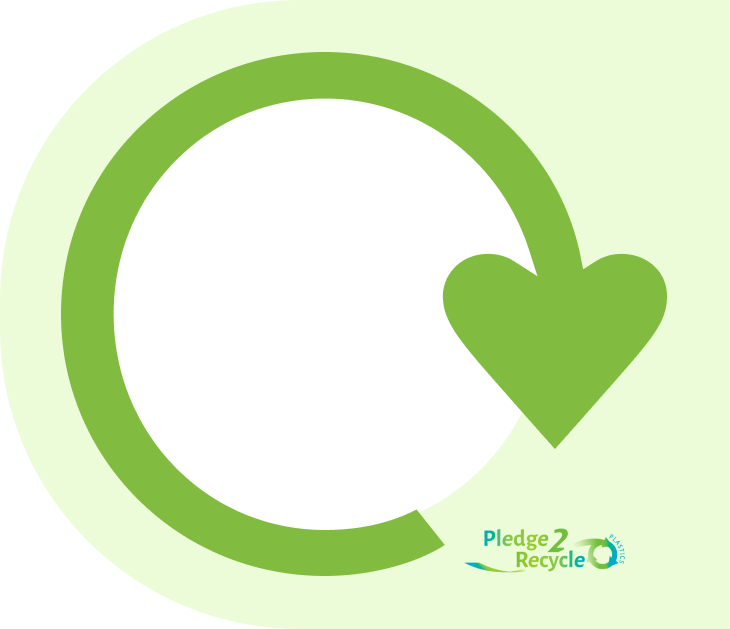 Did you know?
Making a plastic bottle from recycled plastic takes 75% less energy
Did you know?
Plastic packaging can be recycled into a variety of things including new packaging to insulation for homes.
Did you know?
In 10 years, the UK has increased from recycling no plastic packaging to 44%.
How does recycling happen?
Find out how plastics packaging makes its journey from your household collection to become new packaging or other plastic products.
Learn More
Student and teacher resources
Whether you are a student looking for plastics recycling information for your homework or a teacher looking for lesson ideas, we have the resources to help including interactive adventures, top facts on recycling and readily available lesson plans.
Learn More
Local authority resources
Citizens continue to be confused about plastics recycling and local authorities play a crucial role in helping to cut this confusion. Pledge2Recycle Plastics has a range of readily available resources and proven methods to assist communications to residents.
Learn More
Away from home recycling
A significant amount of plastic is disposed of away from home and can be lost from recycling collection schemes either as litter or general waste. Pledge2recycle Plastics can support organisations whether in the workplace or at an event to educate about plastics recycling and provide support for plastics collections.
Learn More
Frequently asked questions
YES! Bottles must be empty, and the caps back on before being recycled. Leave the label on. Milk bottles should be rinsed before recycling.
The tops go with the bottles to the reprocessor where they are cut up into flakes and the bottle and tops (which are different plastics) are separated before they are turned into pellets.   The pellets made from the bottle themselves are then sent to either make new bottles.   The pellets made from the tops are sent to go into garden furniture or items for construction such as piping or traffic cones.
YES! All plastic bottles can be recycled in household recycling collections. Plastic bottles must be empty, and the cap on. Make sure all plastic cleaning product bottles, are empty and put the cap back on before recycling.
YES! Trigger and pump sprays can be recycled so please leave in the plastic bottle. Always empty and put the cap or lid back on.
YES! Bleach bottles can be recycled just ensure they are empty and replace the cap before recycling.
YES! Empty, and rinse the bottle and recycle with the cap back. Remember the clean and dry rule.
CLEAN AND DRY IS THE RULE
Contamination costs your Local Authority as it can cause breakdowns and affects the quality of recycling – it also helps keep your bin clean and reduce smells and reduces the risk of your bin or the recycling load being rejected as 'contaminated'. Please remember the clean and dry rule.
Remove the film lid and the absorbent layer and put these into general waste or you can take these film lids to your nearest supermarket front of store plastic bags and wrappings recycling.   Make sure the tray or punnet is empty, clean, and dry and recycle.
Many UK Supermarkets are now taking carrier bags and bread bags etc. in their front of store collections.   Please look for the OPRL label on your plastic bags and wrappings and check the following links for your nearest store https://www.recyclenow.com/local-recycling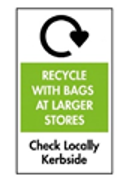 Examples of these are soup or yoghurt pots, meat or fruit/veg trays, margarine and plastic ice-cream tubs.
About us
Pledge2Recycle Plastics is the national plastics recycling initiative with the aim to reduce confusion around plastic recycling.
Our mission is to promote consistency, remove confusion and increase plastics collected for recycling through education, communication and consistent messages.